Golden Eaglets of Nigeria yesterday recorded a 3-1 victory against the Junior Elephants of Cote d'Ivoire.
At the Cape Coast Sports Stadium in Ghana, the Golden Eaglets had to come from behind to defeat the Junior Elephants.
The Golden Eaglets for the second time had a four goal festival since their 4-2 victory against the Black Starlets of Ghana.
The Golden Eaglets went behind as early as the eighth minute. Despite the early goal the Golden Eaglets bounced back through a free kick by Emmanuel Michael.
Michael scored the second of the game through another free kick to give the Golden Eaglets the lead going to the halftime break.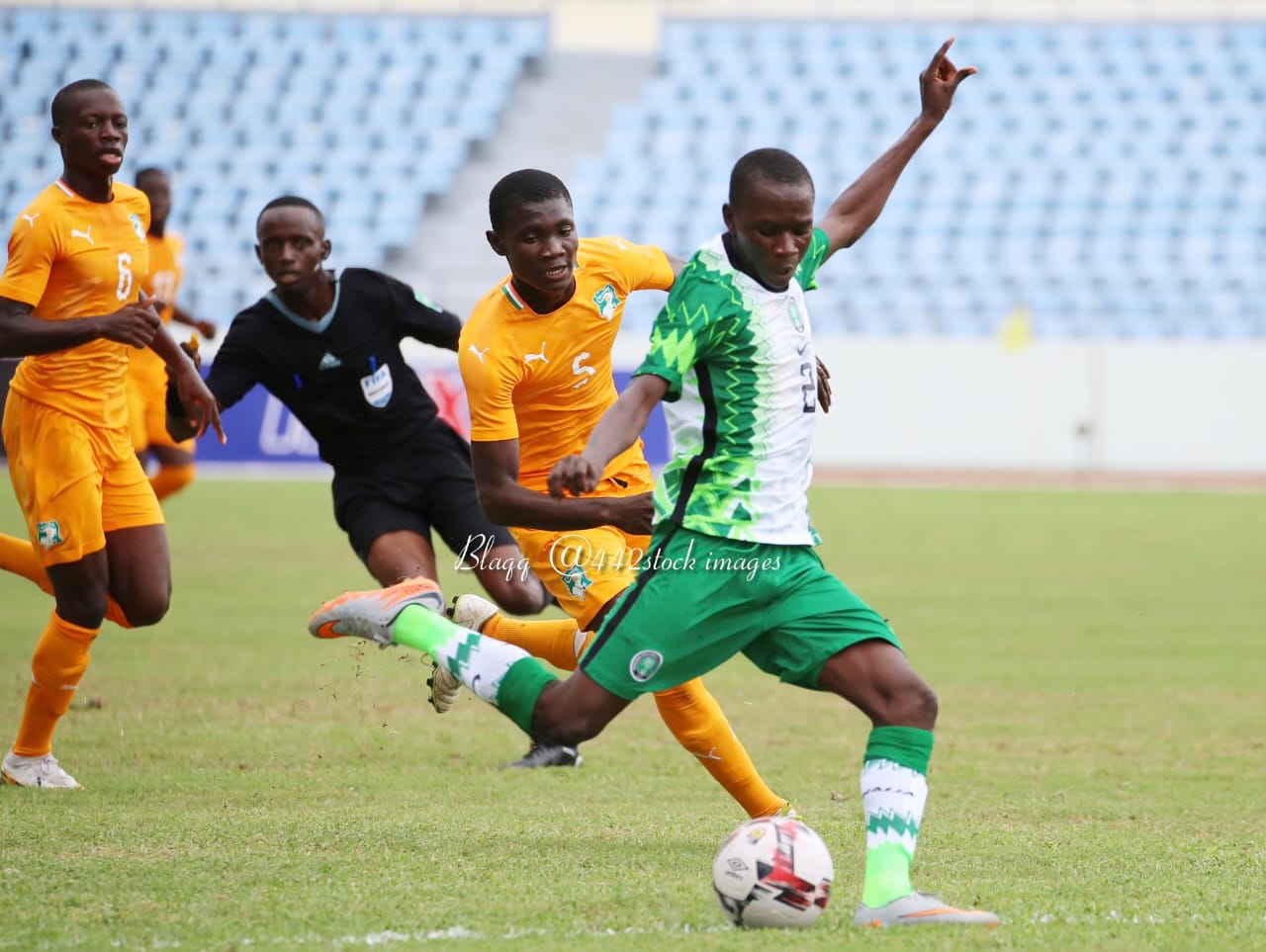 Abubakar Abdullahi scored the third for the Golden Eaglets from a ball by Yahaya Lawali to seal the victory.
The result means that the Golden Eaglets book a place in the final where they will face hosts Ghana or Burkina Faso.
Emmanuel Michael was also voted the Man of the Match again his first was after his role in the 3-1 victory against Togo.
The Golden Eaglets also booked a place at the 2023 U-17 Africa Cup of Nations (AFCON) in Algeria next year where they will have the opportunity to secure a ticket to the 2023 U-17 FIFA World Cup.